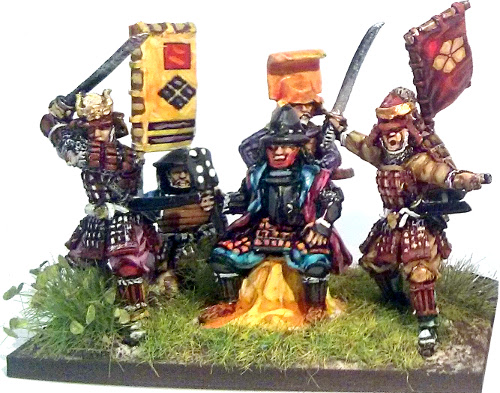 Tournaments
You will find here information regarding Art de la Guerre events. The main objective is to meet other players, to have fun and exchange with each other. Cheerfulness and friendliness are the essential ingredients to make such an event a real success.
Tournaments are a pleasant way to confront other players with the thrill that only competition can bring. Tournaments have a formal organization with a pairing system. Ranking is established at the end of each tournament. Everyone can participate, even newcomers.
The following files will prove very useful if you wish to set up a tournament.
Downloads
Organization of tournaments
Spreadsheets for individual tournament:
Misc
List and geolocation of tournaments
Date
City
Country
Theme
Description
Farnborough Exhibition Centre
United Kingdom
Warfare 2023 - 11/12 November, Farnborough, UK
Announcement for the 2023 Warfare Competitions

This year we're "sort-of" aligning the two periods to cover a similar timeframe, with the usual caveat of 25mm being slightly less restrictive in recognition of the fact the figures take longer to paint!

The themes will therefore be as follows:

15mm "[b]Other Empires are Available[/b]": Any army valid between the two Western (Holy) Roman Emperors 456 - 801 CE (from the death of Valentinian III to the crowning of Charlemagne).
There are no geographical restrictions in this period, however only the minimum number of Cataphracts and/or Elephants can be taken in any list. Allied contingents that have a compulsory minima of Cataphracts and/or elephants are allowed to be chosen.

25mm "[b]Even More Other Empires are Available[/b]": The same idea, and same troop type restrictions, but also extending the datelines a little wider to 395-962 CE (from the partition of the Roman Empire to the coronation of Otto I by the Pope to (again) restore the Holy Roman Empire).

I'm only responsible for choosing themes, not actually organising the event,tickets will go on sale via the WAR club website in early May : https://wargamesreading.co.uk/warfare-2023

Provisional timings (subject to confirmation by WAR)
Saturday 0900-1130, 1215-1445, 1500-1730
Sunday 0930-1200, 1300-1530

List checker : Simon LeRay-Meyer the.urban.bunny@gmail.com
Marksburg Schänke, Marksburg, 56338 Braubach, Deutschland
Deutschland
German Team Championship 2023
Details:


Deutsch: https://www.artdelaguerre.fr/adlg/v3/forum/viewtopic.php?t=9892

 

English:https://www.artdelaguerre.fr/adlg/v3/forum/viewtopic.php?t=9896

 

Français:https://www.artdelaguerre.fr/adlg/v3/forum/viewtopic.php?t=9895

Anglet, 64600 Anglet, France
France
Basco Béarnaise 11
Rencontre amicale entre des Basque et des Béarnais autour d'une petite bouffe.
Greenland
Northern League UK 1 Day Event Round 3 Halifax
The Northern League is a series of 5
one day competitions. Each is a separate event, so players may enter as
many or few events as they wish. However, there is also an overall
championship, for which each player's best 4 scores are counted. The
cost of each round is £5 per player. This is a Singles competition, but
players may enter as a pair if they wish.





Round 3. 30th July 2023 at:

Belgrave Social Club.

277 Claremount Rd,

Halifax,
https://maps.app.goo.gl/wHbKgewB8XHuA45n6
Greenland
VI Torneo Mont Malus ADG Montmeló
http://www.artdelaguerre.fr/adlg/v3/forum/viewtopic.php?t=9733
13 rue Antoine Fonlupt - 69008 Lyon
France
Tournoi du Club Achille
Tournoi Art de la Guerre 200 pts, 15mm en 3 parties sur une journée
Thème : Période Féodale et Médiévale uniquement
Aucun éléphant n'est autorisé



contact : cailleh@free.fr

Alicante (Alacant), Alicante, España
España
AKRA LEUKA III
INFO: 15mm. 200 points. 6 games 4+2.Thematic: Strategists. 80 players.
Lisbon Army Museum, R. Museu da Artilharia 51, 1100-366 Lisboa, Portugal
Portugal
Lusitânia Challenge 2022
Lusitânia Team Challenge - Lisboa - Portugal4 players Team Tournament, 1 player per period:- Antiquity and New World- Classical- Dark Ages and Feudal - Late Middle AgesTrophies for:- Best Team- Best Players per period
Lyon, France
France
Tournament in LYON
ADLG Tournament
Individual 200 pts, 5 games
Theme : Europe and Mediteranean Feudal period

http://artdelaguerre.fr/adlg/v3/forum/viewtopic.php?t=9226

Thomond Park Events & Conferencing Facility, Thomond Park Stadium, Cratloe Road, Limerick, Ireland
Ireland
Conclave 2022
MWG are pleased to announce an upcoming ADLG tournament here in Ireland.The tournament will form part of the Conclave 2022 Convention held in Limerick on the weekend of 25th/26th June 2022.The venue is Thomond Park stadium - home of Munster RugbyThe format of the competition will be as follows:ADLG V4 with all relevant author clarifications225 Point High Medieval Period - allowed lists 230 to 268 (allies also to be chosen from these lists)Game time is 2 hours 30 mins, with a random 1 to 10 minutes allocated at the end.Whistle stop finish - when time is called just stopThree games on the Saturday, Two on the Sunday – early finish for travellersTable size 120cm by 80cmEntries restricted to 24 maximumFor more information, or to register for the competition, please contact Richard Aynsley at "richard.aynsley@aon.com
Greenland
V Torneo Mont Malus de ADLG

https://clubludushistoriae.wordpress.com/2022/05/11/v-torneo-mont-malus-de-arte-dela-guerra-v4/


Crowne Plaza Roma - St. Peter's, Via Aurelia Antica, 415, 00165 Roma RM, Italia
Italy
ADLGv4 WORLD Individual Championship 2022
https://www.fiw.it/iwc22/
National Exhibition Centre, North Ave, Marston Green, Birmingham B40 1NT, UK
United Kingdom
BHGS Challenge @ UK Games Expo
The BHGS will be staging two, 2-day ADLG Open Competitions in both 15mm and 25mm at UK Games Expo in 2022.Both events will feature 225 point armies, and 2 versions of the same list can be submitted, with one being chosen each round after your opponents army is known. Lists can be from different dates or sub-lists.Please notify the list checkers whether you wish to play in the 25mm event or the 15mm event when submitting your listsThe games will be played with standard sized "200 point" tables of 120cm x 80cm (15mm) or 6x4 (25mm), and all other rules as for standard 200 point games. Players must bring their own terrain piecesList Deadline: 27th May, List Checker TBCSaturday : Three Games, Sunday : Two GamesGames will be 2 hours 20 mins plus a 1-10 min(s) variable addition determined by the period umpire.Saturday 0930-1200, 1300-1530, 1600-1630Sunday 0930-1200, 1300-1530This format allows players attending The Worlds to practice but without (quite) revealing their army composition to possible future opponents!Entries will be via the UKGE website, players are required to buy a ticket to the expo and also a tournament ticket in order to participatehttp://artdelaguerre.fr/adlg/v3/forum/viewtopic.php?t=9155
Via Annibale Fossi, 33100 Udine UD, Italia
Italy
Udine Torneo ADLG4 Primo Impero 25 BC – 193 DC
Via Annibale Fossi, 33100 Udine UD, Italia
Italy
Udine Torneo ADLG4 Primo Impero 25 BC – 193 DC
M30 8JD, Catherine St, Eccles, Manchester M30 8JD, UK
United Kingdom
Northern League Round 2
Round 2 Provisionally 8th May 2022 (date to be confirmed) at:Magdalene Centre,Catherine StreetWinton, Eccles,Greater ManchesterM30 8JDPlayers to arrive at 09:00 am for a 9:30 start to the games.Theme: Classical and Roman 500 BC – 492 ADhttp://artdelaguerre.fr/adlg/v3/forum/viewtopic.php?t=9145
The Escape, Lidlington Pl, Mornington Cres, London NW1 2JU, UK
United Kingdom
Southern League Round 3
Tickets: https://www.eventbrite.co.uk/e/adlg-southern-league-round-2-central-london-registration-244537106067?aff=Forum

"The Wars of Medieval France" L'Art de la Guerre Tournament at the Central London Wargames Club @ The Escape, Mornington Crescent,

Round 2 of the Southern League competition
Date – Sunday May 8th 2022
The event is currently limited to 30 players, subject to any new CV19 restrictions appearing of course
Standard ADLGv4 rules, 15mm, 200 points, 3 games,

Theme: The Wars of France in the Middle Ages .
Any of the following armies can be used:
-231 Swiss
-232 Medieval Scots ("In France" option only)
-235 Condotta
-236 100YW English ("In England" options not allowed)
-237 100YW French
-238 Medieval German (no Hungarians)
-239 Medieval Spanish
-240 Navarrese
-241 Free Company ("In Germany" options not allowed)
-242 Burgundian
-243 Low Countries
-244 Welsh (only in 1405, a French ally must be used)
-245 French Ordonnance
-246 Burgundian Ordonnance
The tournament starts 900-ish. Each round will be 2 and 1/2 hours plus a bit, and we will break for buffet lunch when it's ready (so there will be a " put down your dice and step away from the measuring sticks " moment probably half way through the second game). We expect to finish at around 6ish. The ideal timings will be
9:00 - 11:30 Round 1
12:00 - 15:00 (allowing a 30 min lunch pause) Round 2.
When the food arrives, which will be mid-way through the second game, the umpires will call "Down Dice" and everyone will halt their games exactly where they are for about half an hour so we can all have lunch.
15:30-18:00 Round 3
18:00ish Prizes and packing away
If we find that all games in any round are concluded within the time limit we will try and crack on and start the subsequent rounds a bit earlier so we can all get away sooner.
The club does have some terrain, but not enough for all of us, so either bring your own or take pot luck on whats left! If you have a playing mat of the correct dimensions that you can bring along it would really help too.
• Venue – The Escape Sports Bar, 2 Lidlington Place, Regents Park, London NW1 2JU (2 minutes walk from Mornington Crescent tube). If you want to drive, parking is controlled on Sundays in the streets immediately around the pub, but if free a couple of blocks away - otherwise there are car parks nearby as well. Camden Parking can be seen here
• Entry fee will be £10 on the day which wil cover a BUFFET LUNCH (vegggie options available) and some prizes.
• The most current set of FAQ and clarifications will be in force.
• Lists to Tim Porter, lists @madaxeman.com by 30th April latest. Late lists will be displayed on the wall throughout the day for all to see.
• Food and drinks can be bought on site at the Escape - please do not bring food and drinks unless by prior arangement (and if you really don't like curry let us know).
For queries contact tim@madaxeman.com
We're looking forward seeing you at the table! See less
_________________
Bat Cave, 5c Town Hall St, Ewood, Blackburn BB2 1AG, UK
United Kingdom
Europe En Guerre
L'Europe en GuerreEuropean Later Middle Ages two-day, five-game ADLG competition at the Bat Cave, Blackburn, Lancashire on 7th & 8th May 2022.Armies must be chosen from list #224 onwards and be based in one of the coloured territories (not grey) on this map:https://www.pinterest.co.uk/pin/565061084499666094/In order to make this more appealing to less experienced players it will be a handicap event. If you finished in the top 25 of the 2021 BHGS rankings or have had a top three place in any ADLG national competition you get the standard 200 points; players ranked 26 - 50 get 210 points and those finishing 51st or below get 215 points.Entry fee is £30 which includes lunch on both days.Places are limited, so get your entry in as soon as possible if you're interested. Book your place by emailing me at: Chris AT ctp-mail DOT co DOT uk.http://artdelaguerre.fr/adlg/v3/forum/viewtopic.php?t=9173
Braubach, Deutschland
Deutschland
Braubach Spring Tournament 2022
The second German ADLG-tournament will be held in the Knight Hall of the Marksburg in Braubach on April 9th (Saturday) and 10th (Sunday) 2022.More information on ADLG Forum: http://www.artdelaguerre.fr/adlg/v3/forum/viewtopic.php?t=9174
La cova del cervo, Via Calvario, 27, 33010 Cassacco UD, Italia
Italy
3° Memorial Giuseppe Masterbrain Vit ADLG4
La cova del cervo, Via Calvario, 27, 33010 Cassacco UD, Italia
Italy
3° Memorial Giuseppe Masterbrain Vit ADLG4

Past tournament

Future tournament

Tournament in progress
Upcoming events
FAQ: Calendar