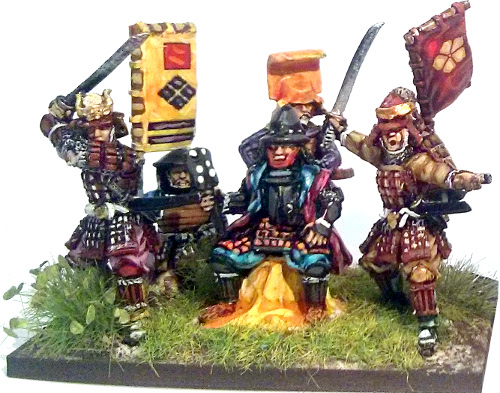 Events
You will find here information regarding Art de la Guerre events. The main objective is to meet other players, to have fun and exchange with each other. Cheerfulness and friendliness are the essential ingredients to make such an event a real success.
Meetings are a pleasant way to confront other players with no competitive spirit. It is the perfect event for beginners to make their first steps in the game and for the more experienced ones to perfect their armies and try out new tactics.
Tournaments have a bit more formal organization, with the thrill that only competition can bring. Ranking is established at the end of each tournament. Everyone can participate, even newcomers.
Downloads
Misc
Organization of meetings or tournaments
The following files will prove very useful if you wish to set up a tournament or a meeting.
0.New files for individual tournament:
1.Spreadsheets for individual tournament:
2.Spreadsheets for double tournament:
List and geolocation of events
Date
City
Country
Theme
Description
Sylvania Heights Community & Youth Club, 288 Box Rd, Sylvania NSW 2224, Australia
Australia
ADLG Tourament at MOAB, Australia

VENUE & COST

Box Rd, Sylvania NSWAUSTRALIA in the Sylvania Heights Community & Youth Hall. Cost $45 plus $5prize support = $50 before 19/9/2021, extra $10 from 19/9/2021. TO AVOIDDISAPPOINTMENT, PLEASE ENTER AS SOON AS YOU CAN AS COVID RESTRICTIONS MEAN THENUMBER OF OVERALL ENTRANTS ALLOWED AT MOAB WILL BE RESTRICTED.

Registration through https://www.motherofallbattles.org/tournaments/

RULESET

ADLG Version 4 (if youdon't have a copy of the new rules check with Olympian Games (Aus) or NorthStar (UK)).

Latest Errata V4 forADLG - currently dated June 2021.

COMPETITION

25mm 200ap, open period,5 rounds over 2 days.

Historically matchedopponents with armies supplied by organiser, as well as measuring sticks,ambush markers and dice.

Table size and terrainsize as per 200ap games.

Preset Terrain. Playersmay move (not remove) 1 piece of terrain. If the army contains a strategist youmay make a 2nd attempt to move the terrain piece if you fail (you may notattempt to move 2 pieces). Any terrain that is moved in a game becomes thestarting point for the next game i.e don't move the terrain back.

Semi random draw for the1st 3 rounds (the umpire will not pair you with your regular opponent/s). Swisschess pairings will be used thereafter.

When time is calledplayers stop moving immediately (they can move the unit group IF they havealready started moving it). Remaining pips for that command can only be spenton rallies. Conduct shooting & combat. Fill in score sheet indicating whicharmy was used by each player and how many elements were lost each /the armysize.

Scoring will be thestandard French system.

When you & youropponent arrive at a table you both look at the army lists. Choose an ambushtoken (marked A & B) & reveal them simultaneously. If you chosedifferent armies, that is the army you get. If you chose the same army, rolloff to see who gets to choose.

Roll for the riverdifficulty if your table has one. Roll for initiative, winner choosing whetherto be attacker or defender. Roll to move terrain. Continue the game as per therules.

Every attempt will bemade to ensure no one plays on the same table twice, however if you are drawnat the same table you automatically get the army you DIDN'T use.

Once the draw is knownplayers are free to commence games before the official start time by mutualagreement.

BYE

If a bye is requiredvolunteers will be sought in the 1st instant. If no one volunteers it will beawarded to the player on the least points, with the exception that overseas orinterstate players will not get the bye.

SPIRIT OF PLAY

The umpire may call uponother players to assist with umpiring at his discretion.

Intentional slow play& unsportsmanlike behaviour will be viewed in the poorest possible way bythe umpire. Penalties may include forfeiture of points for that round.

The umpire's decision isfinal.

Play fair, play hard, becourteous & enjoy yourselves.

Organiser Brett Kvisle (brett@kvisle.com.au)

Umpire: Jason Williams (tupiboy68@gmail.com)

Round times approx

Round 1 - Sat 9 am -11.30am

Round 2 - Sat 1pm -3.30pm

Round 3 - Sat 4pm -6.30pm

Round 4 - Sun 9am -12pm

Round 5 - Sun 1pm - 4pm

Roma RM, Italia
Italia
ROME WARGAME GATHERING ADLGV4 TOURNAMENT

OPEN 200PT

Viale Gabriele D'Annunzio, 68/b 34138 Trieste TS, Italia
Italy
II° Memorial Barone Claudio Baffo La Macchia
Museu Militar de Lisboa, R. Museu da Artilharia 51, 1100-366 Lisboa, Portugal
Portugal
Lusitânia Challenge 2021
Lusitânia Team Challenge - Lisboa - Portugal

4 players Team Tournament, 1 player per period



http://www.artdelaguerre.fr/adlg/v3/forum/viewtopic.php?t=8635

http://www.artdelaguerre.fr/adlg/v3/forum/viewtopic.php?t=8636

http://www.artdelaguerre.fr/adlg/v3/forum/viewtopic.php?t=8637

Museu Militar de Lisboa, R. Museu da Artilharia 51, 1100-366 Lisboa, Portugal
Portugal
Lusitânia Challenge 2021
Lusitânia Team Challenge - Lisboa - Portugal

4 players Team Tournament, 1 player per period



http://www.artdelaguerre.fr/adlg/v3/forum/viewtopic.php?t=8635

http://www.artdelaguerre.fr/adlg/v3/forum/viewtopic.php?t=8636

http://www.artdelaguerre.fr/adlg/v3/forum/viewtopic.php?t=8637

Monteforte Irpino, 83024 Monteforte Irpino AV, Italia
Italia
ADLG V4 - 15mm - 200pts - Avellino (ITALY)
Infopack:http://www.artdelaguerre.fr/adlg/v3/forum/viewtopic.php?t=8613
Via Ermes di Colloredo, 14, 33100 Udine UD, Italia
Italy
Torneo ADLG "ROMA LA FONDAZIONE DELL'IMPERO (105 BC – 25 BC)"
Via Ermes di Colloredo, 14, 33100 Udine UD, Italia
Italy
Torneo ADLG "ROMA LA FONDAZIONE DELL'IMPERO (105 BC – 25 BC)"
Udine, 33100 Udine UD, Italia
Italy
UDINE TORNEO "ROMA LA FONDAZIONE DELL'IMPERO (105 BC – 25 BC)"
Udine, 33100 Udine UD, Italia
Italy
UDINE TORNEO "ROMA LA FONDAZIONE DELL'IMPERO (105 BC – 25 BC)"
Bassano del Grappa, 36061 Bassano del Grappa VI, Italia
Italia
Torneo Bassano del Grappa VI 12-13 Dicembre
Torneo di Bassano del Grappa VI - 12-13 Dicembre
Da Alessandro a Cesare


http://www.artdelaguerre.fr/adlg/v3/forum/viewtopic.php?p=104903#104903
Prato, 59100 Prato PO, Italia
Italia
Prato Team Tournament
http://artdelaguerre.fr/adlg/v3/forum/viewtopic.php?t=8332
Robin Hood's Bay YO22 4TG, United Kingdom
United Kingdom
L Bayart
Forum: http://artdelaguerre.fr/adlg/v3/forum/viewtopic.php?t=8032
Sala Polivalent Montmeló, Carrer Vial de Ronda, 08160 Montmeló, Barcelona, España
Spain
VI Torneo Mont Malus AdlG
Auzielle, France
France
Frontika
Forum EN: http://artdelaguerre.fr/adlg/v3/forum/viewtopic.php?t=8044
Forum FR: http://artdelaguerre.fr/adlg/v3/forum/viewtopic.php?t=8043
Lisbonne, Portugal
Portugal
Lusitania Team Challenge 2020
Forum: http://artdelaguerre.fr/adlg/v3/forum/viewtopic.php?t=8027
Larkhall United Kingdom
United Kingdom
Sgian-Dubh 2020
Forum : http://artdelaguerre.fr/adlg/v3/forum/viewtopic.php?t=7949
Via Ermes di Colloredo, 33100 Udine UD, Italia
Italy
Udine - Roma Caput Mundi ( 275-105BC)
Via Ermes di Colloredo, 33100 Udine UD, Italia
Italy
Udine - Roma Caput Mundi ( 275-105BC)
Mons, France
France
Mons - Hainaut - 2020
Forum: http://artdelaguerre.fr/adlg/v3/forum/viewtopic.php?t=8065
Saumur, 49400 Saumur, France
France
Saumur 2020
"Trophée Christophe Molière"Dates et lieu : 20 et 21 juin 2020 Saumur (49)Nombre de joueurs maximum : aucun maximumNombre de rondes : 5Format : 200 pointsEchelle : 15 mmThème : "la cavalerie", toutes dates, 50% des plaquettes montées sur CHEVAL (LH, CV, Kn (non Ch), Ct), maximum 4 Kn, 4 Cm et/ou 1 ElModalités spéciales : règle en cours + FAQ au jour du tournoi, dés non fournis mais mesures en cas de litige/tricherieAppariement au 1er tour : adversaires historiques.Arbitre : Xavier Piron, halbaraddebrest@netcourrier.comInscription : 10€ hors restauration, règlement sur place, dates limites 1/6 pour indiquer participation, 7/6 minuit pour liste d'armée.Musée des blindés, 1043, route de Fontevraud, 49400 Saumur, FranceTrophée Christophe Molière
Patras, Greece
Ελλάδα
The World 2020

Website: http://hoplonclub.gr/Forum: http://artdelaguerre.fr/adlg/v3/forum/viewtopic.php?t=7985
Soucieu-en-Jarrest, 69510 Soucieu-en-Jarrest, France
France
Lugdunum 2020
Tournoi Art de la guerre en 200 points. L'Art de la GuerreThème : Antiquité classique(listes 38 à 124) plus les listes Amérique (sans chevalier). Toutes les infos sur le forum.
Hendaye, France
France
Convention Côte Basque
Forum: http://artdelaguerre.fr/adlg/v3/forum/viewtopic.php?t=7988
Milton Keynes MK9 3BE, United Kingdom
United Kingdom
Campaign 2020

Website: http://www.mkws.org.uk/index.php?s=campaignForum: http://artdelaguerre.fr/adlg/v3/forum/viewtopic.php?t=8028
Bassano del Grappa, 36061 Bassano del Grappa VI, Italia
Italia
Torneo di Bassano del Grappa VI Italy
Torneo di Bassano del Grappa VI - Italy
"Da Alessandro a Cesare"

http://www.artdelaguerre.fr/adlg/v3/forum/viewtopic.php?p=102917#102917
Eysines, France
France
Eysines 2020
Forum: http://artdelaguerre.fr/adlg/v3/forum/viewtopic.php?t=8069
Milton Keynes MK43 0JA, United Kingdom
United Kingdom
Roll Call 2020
BHGS: http://www.bhgs.org.uk/lart-de-la-guerre-at-roll-call.html
Forum: http://artdelaguerre.fr/adlg/v3/forum/viewtopic.php?t=7998
Montivilliers, 76290 Montivilliers, France
France
XIX Tournoi Normand

Date : Cette année, le XIXème Tournoi Normand aura lieu, les 4 et 5 avril 2020
.Lieu : Réfectoire de la maison de l'enfance, 76290 Montivilliers. La même salle que l'année dernière.
Thème:" La TERREUR MONGOLE" La période sera de 1206 à 1297. Les options d'armées ne devront pas dépasser 1300. Les alliés devront appartenir à la liste ci-dessous.
-Alain liste 108
-Turcs d'Asie Centrale liste 141
-Birmans liste 163
-Indiens Hindous liste 164
-Tibétains liste 166
-Nan-Chao et Dali liste 168
-Arméniens de Cilicie liste 185
-Turcs Seldjoukides liste 195
-Syriens liste 197
-Ghurides liste 198
-Khorezmiens liste 200
-Polonais féodaux liste 203
-Hongrois féodaux liste 204
-Géorgiens liste 205
-Russes féodaux liste 206
-Coumans liste 207
-Chevaliers Teutoniques liste 209
-Samourais liste 210
-Coréens Koryo liste 212
-Vietnamiens médiévaux liste 213
-Chinois Song liste 214
-Xi-XIa liste 215
-Jurchen-Chin liste 216
-Qara-Khitan liste 217
-Mongols Empire liste 218
-Lithaniens liste 237
-Hongrois médiévaux liste 238
-Russes Moscovites liste 239
-Horde d'or liste 240
-Bulgares Tardifs liste 244
-Mamelouks liste 253
-Perses Islamiques liste 254
-Mongols Ilkhanides liste 255
-Mongols des Steppes liste 256

Bien entendu les listes devront être en 200 points maximum.
Échelle : L'échelle retenue est le 15 mm. Toutes les figurines devront être peintes et soclées. Les joueurs décriront leurs troupes au déploiement. Les troupes devront ressembler dans la mesure du possible à leurs modèles historiques
Déroulement :5 parties de 2h30 tours minimum (finish en blitz le cas échéant) la partie prend fin sur le tour du défenseur à l'appel de l'arbitre.

Terrains : les joueurs amèneront leurs éléments de terrain corrects et représentatifs.
Surface de jeu : 120/ 80 cmRègles : La V3 ou la V4 (si celle-ci est sortie suffisamment de temps avant le tournoi) d'Art de la Guerre sera appliquée, avec les clarifications et erratas officiels figurant sur le site (section aide de jeu) http://www.artdelaguerre.fr/adlg/v3/?/fr/aids

Appariement :Par tirage au chapeau pour le 1er tour et système suisse intégral ensuite. (En évitant les appariements entre joueurs de même club pour les premières rondes) Planning du Week-end :

Samedi
- Accueil à partir de 8h30 café petit-déjeuner
- 1ere partie 9h30 – 12h00
- Repas 11h45- 13h00 (Buffet froid)
- 2eme partie 13h00-15h30
- 3eme partie 16h00-18h30

Dimanche
- Accueil à partir de 8h30 café petit-déjeuner
- 4eme partie 9h30-12h00
- Repas 11h45 13h00(Buffet froid)
- 5eme partie 13h30-16h00
- Résultats vers 16h30
Inscription :La date limite de dépôts des listes est fixée au dimanche 29 mars 2020
Publication des listes le 30 ou 31 mars 2020 L'inscription est fixée à 30 Euros elle comprend le petit-déjeuner du samedi et du dimanche et les deux repas du midi.
Arbitre : Moi même
Contact :generaltau@aol.com ou par MP en attendant


Hébergement :Les hotels les plus proches

Hôtel Kyriad Montivilliers5 Rue des Castors02 35 30 41 39

Hôtel Campanile Montivilliers2 Rue des Quatre Saisons02 35 30 78 39

Relais Fasthôtel Le Havre Montivilliers2B Rue des Castors, ZAC de la Lézarde02 32 79 58 58
Villefontaine, France
France
Villefontaine
Forum: http://www.artdelaguerre.fr/adlg/v3/forum/viewtopic.php?t=7722
Montgomery Street, Grangemouth, Scotland FK3 8QR
United Kingdom
Schiltron Redux 2020
Forum: http://artdelaguerre.fr/adlg/v3/forum/viewtopic.php?t=8080
Pamplona, Spain
España
Principe de Viena - Pamplona
Forum: http://artdelaguerre.fr/adlg/v3/forum/viewtopic.php?t=7979
Lingolsheim, France
France
9e offensive d'hiver

forum:
en Francais http://www.artdelaguerre.fr/adlg/v3/forum/viewtopic.php?t=8010&start=0
in English http://www.artdelaguerre.fr/adlg/v3/forum/viewtopic.php?t=8049
Roma, Italia
Italia
Roma 2020
Forum: http://artdelaguerre.fr/adlg/v3/forum/viewtopic.php?t=8058
York, Royaume-Uni
United Kingdom
Vapnatak ADLG 15mm
Fun and Friendly Competition
Organised by Paul Dawson and Paul Johnston on Sunday 2nd February 2020.

Forum: http://artdelaguerre.fr/adlg/v3/forum/
Plymouth, United Kingdom
United Kingdom
PAW 25mm

PAW 25mmForum : http://artdelaguerre.fr/adlg/v3/forum/viewtopic.php?t=7927

Past event

Future event

Event in progress
Upcoming events
FAQ: Calendar