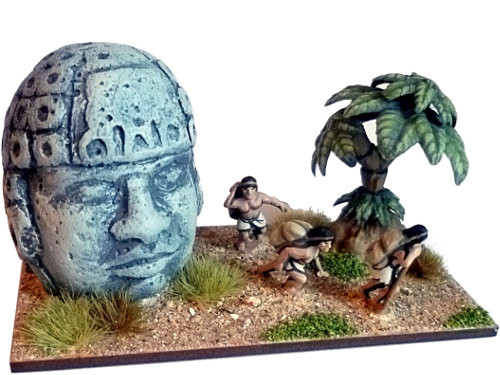 Statistics 2019-04-15
The statistics section contains the results of all Art de la Guerre games played during a tournament or an official game. It allows to consult players' results and armies' results. Each player has an ELO ranking and a championship ranking (refer to the document about tournament organisation).
You can consult the statistics by selecting an event (tournament or game), an army or a player. By clicking on the links, you will then get the details of the games for a tournament, for an army or for a player.
Player Details :
Michel PATRY - AIGLE ROUENNAIS
TRN_ID
Tournament
Type
TRN_AN
Ranking
Players
Score
Championship
points
Championship
TRN_DBL
Army
N°
Rounds
RES_JOU_ID
RES_ARM_IDS
Elo
variation
Army/Armies
Date
475
LIMETZ VILLEZ 2018
1
ADG_365
17 / 24
24
236
44.6
44.60
0
106
5
1043
106
-78
2018-05-20
366
LIMETZ VILLEZ 2017
1
2016-2017
7 / 26
26
315
38.00
38.00
0
54
5
1043
54
91
2017-05-21
Player's card :
It allows a tournament umpire to validate your player number also known as ID. This ID is essential for the correct recording of results. You are therefore invited to print this card, or download it on your phone, to present it to the umpires at the start of the competition.
Click on the card you want to download.
Player's ELO history :
Here you can follow the evolution of your ELO. This scheme is updated after each tournament.